FiberArch key design benefits and philosophy
Find out the technology and design features behind our flagship RoF solution and how its brilliant engineering answers key challenges in long-range RF connectivity and distribution.
Real solution to real world challenges
Complex radio solutions have high performance and reliability, but they have their limits due to the limited range of the radio signal. For wireless links or signal transmission over coaxial cables, the purpose of the project or local topology often requires that the distance between the connected points exceeds what the link allows.
Existing alternatives with drawbacks
The alternatives, whether point-to-point long-range connections or satellite relay, bring with them additional difficulties and trade-offs –⁠ not only in terms of performance, delay and interference, but also in terms of transmission security.
Brilliant technological answer
The answer to these challenges is the unique and high-performance RF over fiber technology offered by Europe's leading high frequency antenna manufacturer RF SPIN in its FiberArch solution.
This high-tech and sophisticated system using modular architecture is based on the conversion of radio signal to optical signal and back, effectively eliminating the difficulties associated with long distance RF transmission.
With research-driven design
The solution has been designed based on collaboration and long-term research conducted at the prestigious Czech Technical University in Prague. It includes cutting-edge components that enable a wide range of transmitted frequencies, stability and transmission quality.
The laser modules used are fully compatible with standard fiber optic cable technologies, allowing the capacity of existing fiber optic networks to be utilized.
Scientific insight
RoF technology enables the transmission of the signal in its original form over distances of several kilometers between units with minimal loss. This is used, for example, in the aerospace industry.
World-class optical components
In the design and development of our RoF solutions, we use only first-class components from the world's leading manufacturers. All components, their parameters, specifications and performance characteristics have been subjected to rigorous testing and trials in our R&D department.
Key Technology Benefits
Development and design of custom signal transmission solutions
Transmission characteristics at the level of maximum technological possibilities
Variable solutions according to customer segment
Technical Features
Transmission of multiple RF signals over a single fiber optic cable 
High-end optical components
Modular and expandable radio components with outstanding parameters
FiberArch: Shaped by business, driven by science
The science behind the cutting-edge RF technology
From the very beginning of our development, the technological superiority of our solutions has been a key motive for everything we have done. We have invested a tremendous amount of time to bring to market a solution that is both sufficiently powerful and reliable, but also highly flexible. With our extensive research background, we have tested FiberArch not only for scenarios that are relevant today, but also for the needs of future technologies and business cases.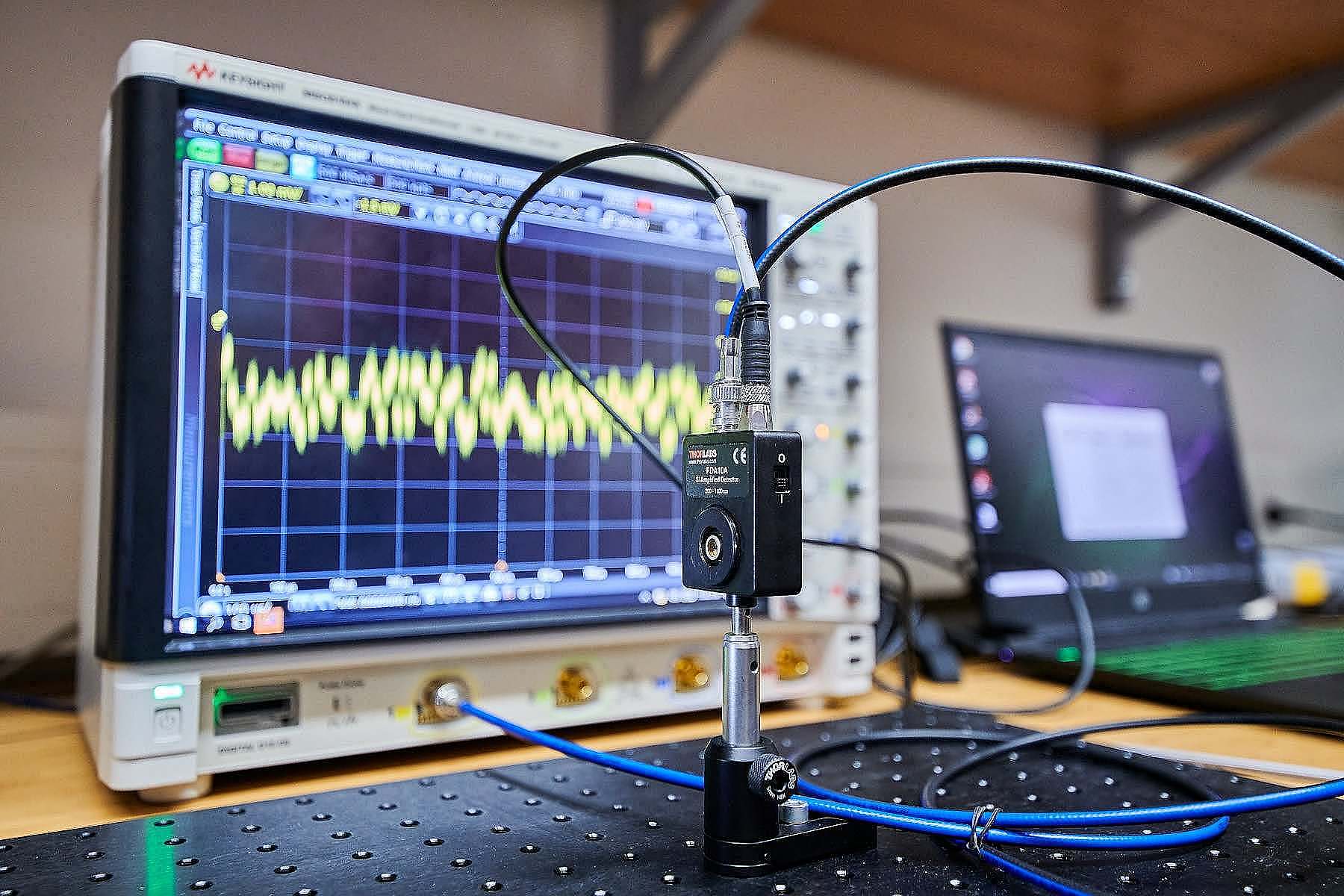 Our technology partners
Both academia and leading optical component manufacturers are involved in the research and development of our RoF solutions. For example, we work closely with researchers at the Czech Technical University or with SQS, a Czech developer and manufacturer of optical fibers and optoelectronic components, which is one of the world's leading players in this field.
Address
RFspin s.r.o.
Na Berance 57/2
160 00 Prague 6
Czech Republic

IČ: 27084990
DIČ: CZ27084990
VAT: CZ27084990